April 2nd, 2012
Title: Generation Indigo
Artist: Poly Styrene
Label: Future Noise Music
Formats: CD, MP3, Vinyl
Release Date: April 26, 2011
The late Poly Styrene (aka Marianne Elliott-Said), who lost her battle with cancer last April, will be forever remembered for her influence on the punk rock scene, and for striving to give women the same degree of authenticity as their male counterparts. As the frontwoman for the London band X-Ray Spex, she brought a great mix of creativity and intensity to their signature song "Oh Bondage, Up Yours! and to their legendary 1978 album Germfree Adolescents. Mixing a roaring sax with Poly's roaring vocal ability, the album became an instant classic. Although stepping back a bit from the intensity that made her famous, Poly Styrene's final album, Generation Indigo, nonetheless expresses the same lyrical intelligence and vocal ability.
Generation Indigo is a meeting between new and old Poly Styrene, for although there are instances of early punk music woven into the album, more contemporary, electronic-based music is also utilized.  This is made immediately apparent as the album opens with "I Luv Ur Sneakers" over a saxophone blended with a grimy, robotic beat. Continuing the implementation of electronics, dubstep makes an appearance in songs like "Generation Indigo" and "Code Pink Dub" which feature a wobbling bass, though near the end more traditional instrumentation takes precedence. "Colour Blind" really stands out from the rest of the album, as it contains a more traditional reggae / dub feel. A simple but effective bass line clashes with vocal reverb and drums, with Brother Culture toasting during the instrumental sections. The lyrics are strong too, as each verse ends with the lines, "But when it comes to me brethren I and I / jah simply choose to remain colour blind."
Following is the official trailer for the album: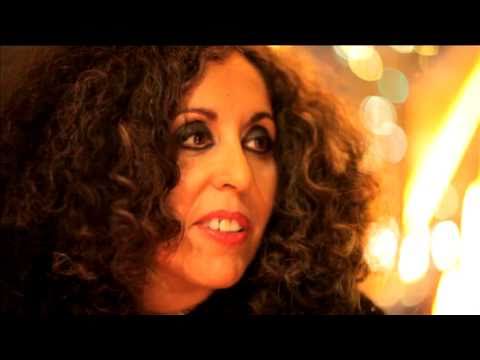 Regrettably, Generation Indigo closes the book on Poly Styrene's amazing career. Her accomplishments and her role in gaining proper recognition for women in punk music cannot be stated enough.
Reviewed by Ian Hallagan
Review Genre(s): Popular, Rock, and Misc.