December 2nd, 2011

Title: Texas Thunder Soul, 1968-1974
Artist: Kashmere Stage Band
Label: Now-Again
Format: 2 CD+DVD Deluxe Ed.
Release Date: September 27, 2011
"Kashmere High School . . . spawned a sensation that's still drawing listeners, some 40 years later. . . not only the nation's best stage band, but one of the best funk bands—period."—NPR (from CD package)
First released as a two-CD set in 2006, Now-Again Records has produced an expanded deluxe edition of Texas Thunder Soul to coincide with the Jamie Foxx-produced, award-winning documentary Thunder Soul: The True Story of Conrad Johnson and the Kashmere Stage Band about the band's 35-year reunion. Following is the official movie trailer: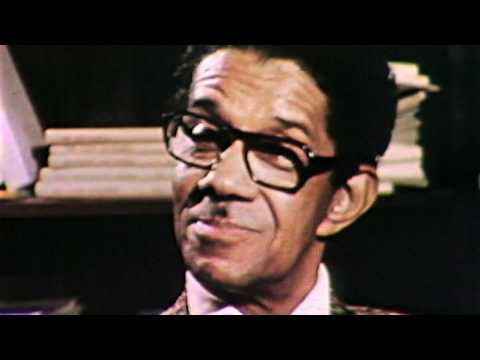 Texas Thunder Soul is compiled from commercial recordings released by the Kashmere High School's stage band between 1968-1974, in addition to live recordings and previously unreleased alternate takes. Also included is a bonus DVD with three features: Texas Jewels: The Making of Texas Thunder Soul;  Kashmere Stage Band on Bubbha Thomas's " Jazz Alive and Kicking in Houston" (1972); and Prof. and His Band, a documentary by Charles Porter. The liner notes have also been updated and expanded to a 40 page booklet, illustrated with historical photographs and featuring an interview with bandleader Conrad O. Johnson by producer Eothen "Egon" Alapatt.
This new deluxe edition serves as a fine tribute to "Prof" Johnson, who passed away in 2008 at the age of ninety-two.  If you've ever played in a high school ensemble, or your children or grandchildren are members of an ensemble, you'll appreciate the funk mastery of the Kashmere Stage Band and the inspiration provided by Prof. Johnson. One listen will be enough to convince you that the band's 1972 award for "Best High School Stage Band in the Nation" was well-deserved.
Reviewed by Brenda Nelson-Strauss
Review Genre(s): Rhythm & Blues, Soul, Funk