April 2nd, 2012
Title: Evolved: From Boys to Men
Artist: 21:03
Label: Verity
Formats: CD, MP3
Release date: September 6, 2011
Discovered on January 21, 2003 by the notable contemporary gospel composer/producer/singer J. Moss and PAJAM production, Detroit natives Evin Martin, Torrence Greene and Jor'el Quinn named their urban gospel trio 21:03.  Success immediately followed when their debut received a Stellar Award for Best Rap/Hip Hop CD (2006) and "Cover Me" from their sophomore album Total Attention (2008) received a Grammy nomination for Best Gospel Song. After a three year hiatus, the group has returned with their third album Evolved: From Boys To Men. Featuring their interpretations of sacred messages, the album has the same R&B/hip hop flavor found in the group's previous works, but this time with deeper testimonies.
21:03 has now been together as a group for nearly 10 years, and certainly they've also gone through life's ups and downs together.  This is especially reflected in the album's first single "Still Here," composed by Evin Martin after he lost both of his parents within a very short span of time.  Though Martin certainly went through rough times, he was able to rediscover his faith because of the support of other members, producers, and notably the preaching of Bishop Andrew Merritt of Straight Gate International Church.  In the following video Martin explains, "Bishop Andrew Merritt was preaching about The Blood, and said the same power that conquered the grave lives on the inside of me, so I don't have to fear death because the blood already covers that.  I'm still here because the blood still has its power."  This emotional performance also shows us their growth "from boys to men" with an old school gospel groove: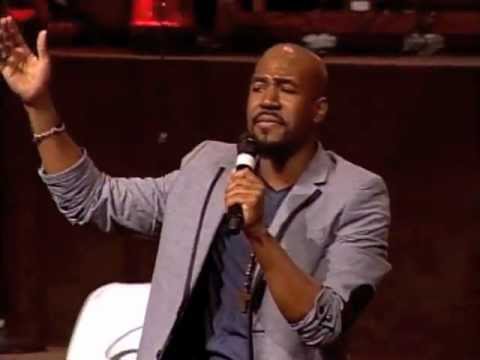 While 21:03 prove their new mutuality through this album, they don't neglect their responsibility to teach/bring the messages from the Bible to the younger generation.  The musical diversity of Evolved is presented in the catchy tune "Hear Your Voice" into which the members express their hope to hear God's voice, which is sometimes difficult  due to many distractions by messages from Facebook and Twitter.  The second single "Incredible," with the flavor of  producer J. Moss's strong grooves and harmonies, was a Top 20 song on gospel radio in 2011.  These songs are great examples of gospel music for the sake of the conveyance of sacred messages in contemporary ways.  The inclusion of the R&B ballad "Loving You (The Wedding Song)" also shows a different aspect of the group and should attract a broader audience.
This trio has learned through their life experiences, and they are meant to tell their stories and bring the spiritual message to the listeners through their performances.  Evolved is a great testimony from these young singers, who have promised to continue guiding new generations to the spiritual evolution.
Reviewed by Yukari Shinagawa
Review Genre(s): Gospel Music and Spirituals