April 1st, 2015
Title: Help 2.0
Artist: Erica Campbell
Label: Entertainment One
Format: CD, MP3
Release Date: March 31, 2015
Erica Campbell of powerhouse gospel duo Mary Mary (also comprised of her sister Tina Campbell), established herself as a solo artist in 2014 with the release of her debut project Help. That project has now garnered numerous awards including a Grammy for Best Gospel Album, a Dove Award and several Stellar Awards at this year's showcase including CD of the Year and Albertina Walker Female Vocalist of the Year. Help featured hit singles like "A Little More Jesus" and the title song "Help," featuring Christian rap artist Lecrae, which both spent some time atop the Billboard Gospel charts. Feeling that she had "more to say" musically, Campbell has released a re-issue of her first album titled Help 2.0.
This project features remixes of most of the songs from the first album with new collaborations. Of particular note are songs like "More Than a Lover Remix," which features a funky dance inspired accompaniment and the upbeat electronic vocal manipulations of Mr. Talkbox.  Similarly, the track "Nobody Else (Thriller Mix)" sonically harkens to the pop dance music of the 1980s. "A Little More Jesus" receives an update via the new vocal contributions of Fantasia and Lisa Knowles.Campbell also includes two songs, "Looking Like" and "Help," as they were originally released since she considered them too good to "touch." However, topping off the album are two new selections making waves on television (via Campbell's We tv reality show Mary Mary) and social media.  The single "More Love," written by Campbell and her husband/producer, Warryn Campbell was inspired by recent social unrest and protests sparked by the untimely deaths of African American men in Ferguson, Missouri and Staten Island, New York. Through their song, the Campbells sought to emphasize the importance and power love because they believe that it "truly does change things."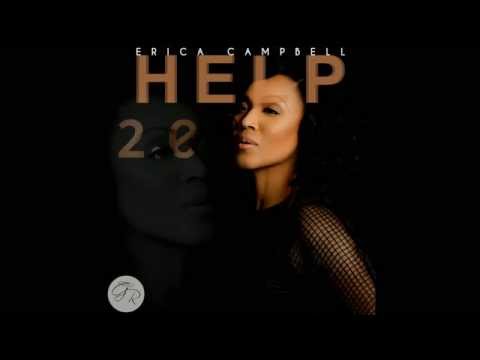 Her second new piece, "I Luh God," is garnering attention for its blending of a hip hop "trap beat" with a Christian message. While Campbell is no stranger to pushing the boundaries of gospel music (i.e. "God in Me," "Shackles," etc.), here she not only sings, but can be heard rapping about why she loves God over a contemporary (and some would say secular) track. Nevertheless, I find the entire project—including "I Luh God"—to be musically stimulating and lyrically proactive. The remixes and song additions make Help 2.0 well worth a listen and in some instances, may even outshine the original releases.
Reviewed by Raynetta Wiggins
Review Genre(s): Gospel Music and Spirituals