November 3rd, 2014
Title: Dawn
Artist: Emma Donovan & the PutBacks
Label: Hope Street
Formats: CD, LP, MP3
Release date: November 11, 2014
Indigenous vocalist Emma Donovan grew up singing country music with her family in New South Wales, Australia, but she always related more to the "blackfulla music" (i.e., American blues, soul and R&B) in her father's record collection. This connection to the music is the same feeling she found when she sang with the Melbourne-based rhythm combo the PutBacks for the first time, saying, "It felt like family and most of all I felt like I could write in an honest and straight out way."
That honesty is reflected in Emma Donovan & the PutBacks' debut album, Dawn, in which Donovan sings about her personal life, including "domestic and emotional violence, hardship and depression." This rawness is reflected in the live aspect of Dawn, which was recorded in one room on eight channels of analog tape. This doesn't detract from the quality of the album, though, which has a very full sound. It draws from multiple different genres, such as country, funk, and rock, but at the heart of Dawn is Donovan's warm, deep voice, which is full of soul.
The album starts off on a funky note with "Black Woman," which definitely draws from 1970s era soul and funk, with the prominent wah-wah electric guitar. This is also the case in Dawn's first single, "Daddy," whose funk vibe is paired with percussion that sounds Latin in many of its rhythms. The electric guitar weaves in and out, bringing with it a burst of passion that goes hand and hand with Donovan's passionate lyrics. Her vocals are full of emotion and soul, sounding both rebellious and mysterious as she sings "Ain't no use tryin' to set me free, I can see what you're hiding from me."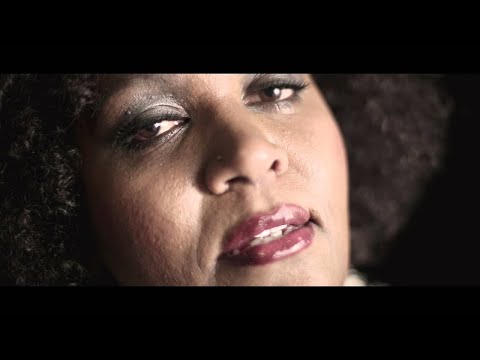 On the standout final track, "Over Under Way," the band ushers in a whole different vibe that's more reflective and sounds akin to R&B rather than funk.  Starting out with just bongos, bass guitar, and vocal, the intro continues for almost two minutes before electric guitar, drum set, and background vocals join in. This gradual way of building up the song reflects its message, about taking time and waiting for a true love no matter what it takes, and truly allows Donovan's beautiful vocals to shine. The same chill, R&B tone is also heard on the tracks "Dawn" and the very gentle, soulful "Come Back to Me."
Dawn is a great album to listen to, not only because of the clear talent in Donovan's vocals and the PutBacks' instrumentals, but because no two songs sound the same. While still cohesive, each track stands out, adding interest to the album and leaving the listener wanting more.
Reviewed by Anna Polovick
Review Genre(s): World Music