July 7th, 2017

Title: Chuck
Artist: Chuck Berry
Label: Dualtone Music
Formats: CD, Vinyl, MP3
Release date: June 9, 2017
Chuck Berry is, without question, the Father of Rock and Roll, and perhaps the most influential guitarist of the 20th century.  After 40 years without a new release, he announced his new album, Chuck, on his 90th birthday.  Unfortunately, he passed in March of 2017 before he could see the project come to fruition.  Clocking in at a short 34 minutes, the album nevertheless packs a punch.  The first pair of songs, "Wonderful Woman" and "Big Boys," are arguably the best.  They're rock and roll to the core, and Berry shows from the start that he's still got it.  This energy is steady throughout the album, even on slower tracks like "You Go to My Head" and "Eyes of Man."
Chuck is a family affair, featuring his children Charles Berry Jr. and Ingrid Berry as part of his backing band.  His grandson, Chuck Berry III, is also featured as a guest on "Lady B. Goode," which is a sequel to the 1958 hit "Johnny B. Goode." Compared to the original, this version is a bit slower, but no less fun.  Perhaps the most tender track on the album is the bluesy father-daughter duet "Darlin," the video for which was released in time for Father's Day: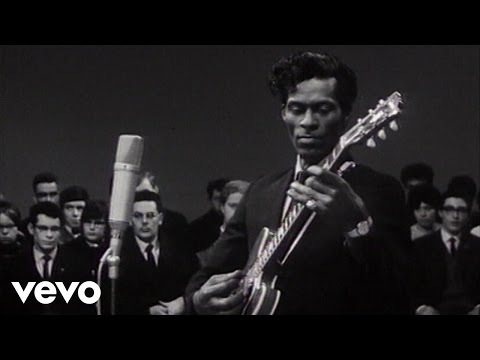 Also featured on the album are guitarists Gary Clark Jr. ("Wonderful Woman"), Tom Morello, and Nathaniel Rateliff ("Big Boys").  These guest appearances are a testament to the influence that Berry has had not only on rock and roll, but on popular music more broadly.  With his musicianship, signature guitar riffs, and his stance, Berry has influenced countless musicians.  On this final album, Berry cements his legacy as musician, storyteller, and one of the greatest to ever do it.
Reviewed by Allie Martin
Review Genre(s): Popular, Rock, and Misc.