Title: The One
Artist: Chris Jasper
Label: Gold City
Formats: CD, MP3
Release date: September 19, 2014
Chris Jasper has enjoyed nothing less than an extensive career, boasting 10 solo albums, 12 albums as a member of the Isley Brothers, and 3 with the short-lived group Isley-Jasper-Isley. A renowned keyboardist, writer, producer and classically trained musician, Jasper's talents were instrumental in the success of the Isley Brothers as he was the primary writer and producer from 1973-1983. He continued in this vital role in the group Isley-Jasper-Isley. Since stepping out on his own in 1987, Chris Jasper has recorded 10 albums, including his most recent release, The One, which continues a lengthy recording career that is likely nowhere near an end.
Jasper's solo career is a balanced dialogue between his R&B roots from his time with the Isley Brothers and his forays into gospel. The first of his solo albums, Superbad generated a #1 debut single in the album's title track, but it was this third album, Praise the Eternal released in 1992, that presented a shift in his musical output. From that point forward he began regularly recording gospel albums. As a result, of his ten solo albums, half are gospel albums.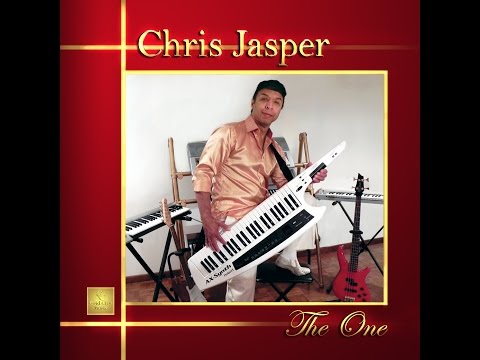 On The One, Jasper shifts back to his R&B roots with an album that's a mix of love and inspirational songs.  Tracks such as "The One," "Still in Love," "Kiss Me," and "Your Love" explore the many vital characteristics of sustained loving relationships.  But he sparks a fire with more up tempo tracks, including as "Rock the Foundation" and "Man Up." Jasper's more inspirational tracks include a cover of Marvin Gaye's "What's Going On" and a hopeful song proclaiming that there will be peace on earth, entitled "Peaceful Again."  This album is not without religious and gospel influences; for example, the track "Right Now" proclaims humanity's need for God.
Overall, The One remains steadily within the lane Chris Jasper has paved for himself since his solo debut, mixing R&B with inspirational messages.
Reviewed by Christina Harrison