January 4th, 2016
Title: Offering: The Music of Gil Scott-Heron and Brian Jackson
Artist: Charenee Wade
Label: Motéma
Formats: CD, MP3
Release Date: 6/23/2015
This most recent offering from vocalist Charenee Wade captures the spirit of poet and musician Gil Scott-Heron and his collaborator Brian Jackson.  The first thing that listeners may notice about Wade's Offering is that the singer has done her homework–the album's subtitle "The Music of Gil Scott-Heron and Brian Jackson" indicates Wade's complex understanding of the music by including Jackson's name in the title. The soundscapes Jackson arranged were arguably as important to the enduring legacy of the arguably more famous Scott-Heron's recordings as the poet's signature style of delivery.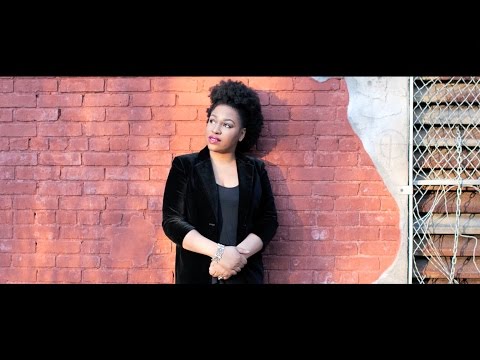 The music included on this album demonstrates a similar concern for nuance, and was carefully put together by producer Mark Ruffin. The interpretations of Scott-Heron's and Jackson's material on Offering deviate some from the sound of the original, being more firmly rooted in combo jazz than funk and reggae, but ultimately stay true in spirit to the duo's work.  "Essex/Martin, Grant, Byrd, & Till," a highlight of the album, updates Heron's perennial themes, by adding spoken word addressing the violent deaths of black youth, with spoken word by Malcolm-Jamal Warner comparing Trayvon Martin to Emmett Till.  Wade's vocals are sensitive to the material throughout this cut, and she is complimented by an excellent band throughout the album which features Brandon McCune (Piano), Dave Stryker (Guitar), Lonnie Plaxico (Bass), Alvester Garnett (Drums),as Wade's rhythm section and vibe virtuoso Stefon Harris on six of the album's eleven cuts.  Wade has also enlisted several guest stars, including Warner, Marcus Miller (on bass clarinet instead of bass guitar), Lakecia Benjamin (saxophone), and Christian McBride (on spoken word instead of bass).  This collection of personnel creates plenty of atmosphere, upon which this material thrives, throughout the course of this album, with "Western Sunrise" featuring Wade's band at its most in-the-pocket while able to lay down a hard-hitting groove on "Home is Where the Hatred Is."
Fans of the music of Gil Scott-Heron and Brian Jackson will certainly appreciate Wade and company's renditions of these tunes.  While this release can be a bit inaccessible at times, like the music of Scott-Heron and Jackson, ultimately listeners who are willing to put time and effort into understanding Offering: The Music of Gil Scott-Heron and Brian Jackson will be both pleased and challenged by what they find.
Reviewed by Matthew Alley
Review Genre(s): Jazz