Title: Dos y Mas
Artist: Elio Villafranca & Arturo Stable
Label: Motéma
Formats: CD, MP3
Release date: January 10, 2012
Motéma Music recently unveiled the masterpiece Dos y Mas by two renowned Cuban musicians—pianist Elio Villafranca and percussionist Arturo Stable. These world-class performers, who studied together at the Instituto Nacional de Arte in Havana and have participated actively in the jazz and world music scenes worldwide with artists such as Wynton Marsalis, Johnny Pacheco, Esperanza Spalding, and Paquito d'Rivera, started their musical collaboration nine years ago. This album is the result of their joint efforts: an experience full of musical flavors combining jazz and world music elements with amazing fluidity and self-expression, and presenting sounds not only from Cuba and Latin America, but also the Middle East, Spain, and other regions of the world.
Despite the world music elements, their embodied Cuban influence is still very strong, which becomes clear in Villafranca's "A Las Millas," in which he presents an upfront Cuban-jazz theme with Stable's masterful accompaniment and solo on  congas. Other tracks, however, take forms inspired in other sounds and regions, like "Vertiente," which is Stable's composition based on sonorities from southern Spain's musical traditions, like bulería. The opening track, Villafranca's "1529," is a piece in 7/8 rhythm featuring Stable on drumkit as well as Middle Eastern udu and dumbek. Along these lines, more global musical influences take major roles on tracks such as "Shaghezi," where piano movements follow not only these sonorities, but also avant-garde improvisational melodic and harmonic techniques.
Following is the trailer for the album: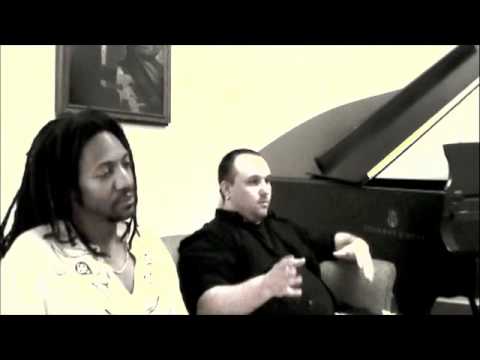 Dos y Mas reflects its title, which translates to "two and more," for it is an incredible piece of world music—although with a clear Latin American drive—that blends together the highly diverse musical experiences of two masterful performers, whose rich musical pathways come together on this record. More than a jazz duet record, this production allows listeners to experience the sounds of the world through the lens of jazz and contemporary music composition.
Reviewed by Juan Sebastian Rojas