February 1st, 2017

Title: New York Fascist Week
Artist: BLXPLTN
Label: Wolfshield
Formats: CD, Digital
Release date: October 31, 2016
 New York Fascist Week is the much-anticipated sophomore record from Austin's BLXPLTN (pronounced Blaxploitation). The band has not shied away from speaking loudly and supporting justice for the oppressed, and they continue to take on state violence in its various forms. "Blood on the Sand" and "Gun Range" take the murder of civilians by police head-on, the latter describing the feeling of living in a neighborhood targeted by policing as "living in a gun range."  "Auf Wiedersehen" could be seen as another commentary on our current police state, or as a warning of the continuing spread, acceptance, and consequences of ubiquitous surveillance and authoritarianism with the lyrics: "Where you going there, sonny? / Respect my authority / Funerals everywhere I go, Tell your children not to leave their homes."  Following is the newly released video for the opening track, "Blood on the Sand":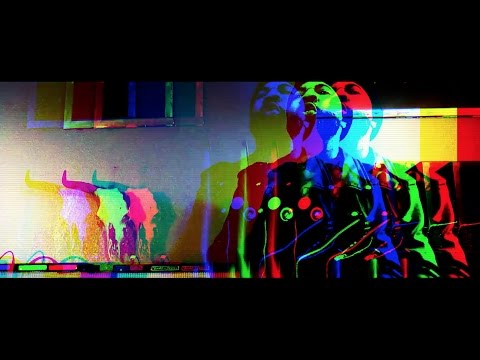 Each song on New York Fascist Week offers powerful comments on events past, present, and future, with BLXPLTN's electro-punk, industrial, and rock arrangements perfectly complementing their lyrics. The album is available with two different covers: the limited edition version with artwork by Hiram Melendez (shown above), or the Donald Trump cover with art by Pathetic Pixels (below):
Reviewed by William Vanden Dries
Review Genre(s): Popular, Rock, and Misc.