August 1st, 2011

Title: Take the High Road
Artist: Blind Boys of Alabama
Label: Saguaro Road Records
Formats: CD, Mp3
Catalog No.: 26393-D
Release Date: May 3, 2011
–
The Blind Boys of Alabama are a world renowned gospel quartet group that has graced churches and stages across the globe. In 2010, they were inducted into the Alabama Music Hall of Fame. During the induction ceremony, they performed a number with up-and-coming country music star Jamey Johnson, which was such a success they were motivated to release an entire album of country music. The result is Take the High Road, a pleasant fusion of the BBA's classic gospel quartet sounds with those more closely associated with country music.  Whether one is a fan of quartet, gospel, or country music, this album is sure to offer something to that will both delight and inspire.
This sacred music project draws on country music influences from several sources; through the musical content itself, the production capabilities of Jamey Johnson and also through the notable guest country artists that are featured.  The title track, "Take the High Road," features the voices of fellow quartet The Oak Ridge Boys. This pairing occurs seamlessly as the voices of both groups create a powerful ensemble. In true tag-team fashion, members of both groups alternate leading this up-tempo piece. "Take the High Road" truly sets the tone for this album as a jubilant admonishment to keep the faith and persevere. More somber subjects are also explored, as seen in the selection "I Was Burden." Featuring Lee Ann Womack, this piece discusses the redemptive power of a spiritual encounter stating, "I was a burden 'til the Lord laid His hands on me."
Following is the official music video for "Take the High Road":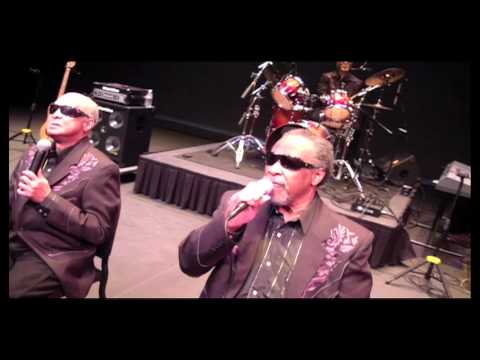 The collection of songs covered in this album range from classic country and gospel tunes to popular hymns. One memorable selection is a song penned by popular bluesman McKinley Morganfield, also known as Muddy Waters, titled "Why Don't You Live So God Can Use You." Its simplicity and straightforward message has made for easy adaptation to many church services over the years. Another notable selection is the hymn "Have Thine Own Way, Lord" featuring Jamey Johnson. Notions of country music are immediately invoked in the introduction of the song with the inclusion of steady acoustic guitar strum. Likewise, Johnson's mellow, soothing "drawl" provides a distinct yet pleasant contrast to BBA's harmonization of the chorus.
Take the High Road serves as the ultimate reminder of the connectedness of musical expressions of the United States. The manner in which quartet gospel, country, and blues influences are fused throughout this album showcase not only the talents of these musicians but is also indicative of their common ancestry. I would suggest that one would be hard-pressed to strictly delineate where the "country" begins and the "gospel" ends as they share similar roots in early African American expressions. These sonic and expressive ties are highlighted and crafted throughout the album, which makes this musical collaboration a most excellent listening experience.
Reviewed by Raynetta Wiggins
Review Genre(s): Folk and Country,Gospel Music and Spirituals