January 6th, 2012
Title: Black and White America
Artist: Lenny Kravitz
Label: Roadrunner/Atlantic
Formats: CD, 2-CD Deluxe Ed., 2-LP Limited Ed., Limited Ed. Deluxe Set (2-LP, CD, DVD, 46-p. Book), MP3
Release date: August 29, 2011
Lenny Kravitz's debut for Roadrunner/Atlantic Records takes a ride through the funk-fused grooves of the '70s and '80s. The album draws inspiration from many different places, and Kravitz wears his influences on his sleeve. For instance, one can hear the Parliament/Funkadelic vibes early on in both the title track and the first single release, "Come On and Get It." The songs are marked by Kravitz's fusion of funk and rock that were first pioneered by Sly Stone and George Clinton and feature funky drums, rhythmic guitar riffs, and slapping bass backed up by synth and horn lines that take the listener back to the P-Funk records of the late '70s. Songs like "In the Black" and "Liquid Jesus" draw more from Prince's new wave style of the '80s, featuring disco drumming, heavy synths, rock guitar, and falsetto vocals.
Following is the official video for the title track: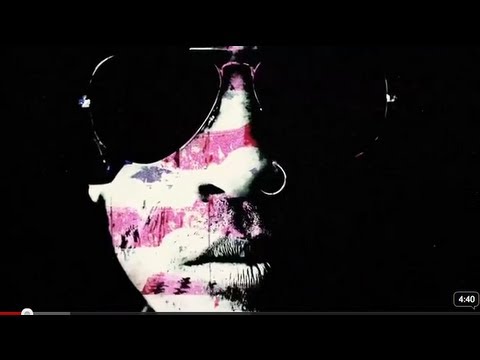 Kravitz is at his best, though, when he returns to his true form on songs like "Rock Star City Life" and "Everything," where his vocals sound more like the rock star Lenny Kravitz on his hits from the last couple of decades. The highlights of the album are "Looking Back on Love," which features a killer jazzy Lyricon solo, and the James Brown inspired "Life Ain't Better Than It Is Now," which pays homage to the late Godfather of Soul and features a great Fred Wesley style trombone solo.
Black and White America's main message is the racial divide that Kravitz has experienced over the course of his life. The son of a black mother and white father, he should surely have insight on these issues. While Kravitz's latest record features the funky grooves and political lyrics that pay homage to his influences, his writing struggles at times.  But if  his lyrics are occasionally bland and lack creativity, his musicianship more than compensates.
The bonus DVD (included in the deluxe ed.) is a cool addition, as it features Kravitz recording certain tracks in the studio as well as two live acoustic performances. Overall, Black and White America is definitely unique among the albums mainstream artists are putting out today, and it serves as a refreshing reminder of the funky grooves of yesteryear.
Reviewed by Adam Levin
Review Genre(s): Popular, Rock, and Misc.