June 1st, 2012
Title: awE naturalE
Artist: THEESatisfaction
Label: Sub Pop
Formats: CD, LP, MP3
Released: March 27, 2012
-
. . . funk-psychedelic feminista sci-fi epics with the warmth and depth of Black Jazz and Sunday morning soul, frosted with icy raps—artist's website.
Everything that is great about the Seattle duo THEESatisfaction is summarized in their debut music video for the song "QueenS"— hip young Black women having a great time together and laying down smooth vocals over modern and experimental, yet undeniably funky beats: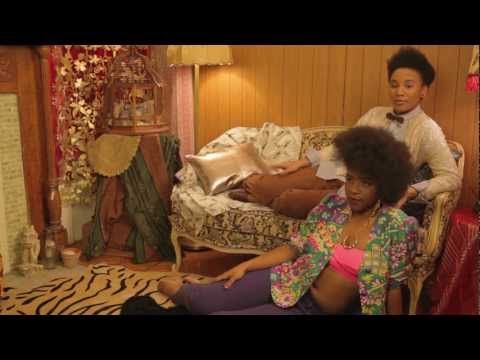 THEESatisfaction is Stasia Irons and Catherine Harris-White's brain, or perhaps more accurately, lovechild. With a sound like female Sun-Ras for the 21st century, awE naturalE is an album a lot of people have been waiting for. Don't mistake this for tokenism, however. This project is not notable just because a pair of Queer Women of Color is making experimental, political music. It is notable because it is a fantastic debut album.
Reviewed by Dorothy Berry
Review Genre(s): Rap and Hip-Hop