Title: Antibalas
Artist: Antibalas
Label: Daptone
Catalog no.: DAP028
Formats: CD, MP3
Release date: August 7, 2012
After a 5-year hiatus from the recording studio, Brooklyn-based Afrobeat-centered Antibalas has released an eponymous album, perhaps to re-introduce themselves and their sounds to the listening public. Members of the group have been busy both writing music and serving in the pit band for the Broadway hit Fela!, about the inventor of Afrobeat music, Fela Kuti of Nigeria.
This new album will definitely satisfy those who want a new fix of Fela (who died in 1997); indeed it is so close to the sound and feel of Fela's albums with his Africa '70 group that one may wish for a bit of distance so as to make room for new originality. That's not to say there's anything wrong with Antibalas's flavor of Afrobeat, just that it is heavy on the tribute-band side of things.
That said, these are very good musicians, and they have picked the best Fela riffs and runs and put them into crisp and well-formed compositions. As in African-original Afrobeat music, the beat is paramount here, and the ensemble takes precedence over the soloist, except in the case of the singer. The end result is a big and loud sound with a big beat. Like the African originators of the genre, Antibalas favors quick rhythms and interlocking guitar and horn riffs over a heavy beat. Tempos are fast and riffs and lyrics are delivered like machine gun blasts rather than slow-flowing honey. There is a soul influence but it's not soul music.
The album's first cut, "Dirty Money," is also their first promotional video. It sets the tone, featuring a Farfisa organ lead and political (but not all that partisan—who's "for" dirty money and its corrupting influences?) lyrics. The second tune, "The Ratcatcher," is also clearly political but not partisan, more a fable/warning wrapped in a catchy beat. The other four tracks follow along the same lines.
Following is the official video for "Dirty Money" (courtesy of Daptone Records):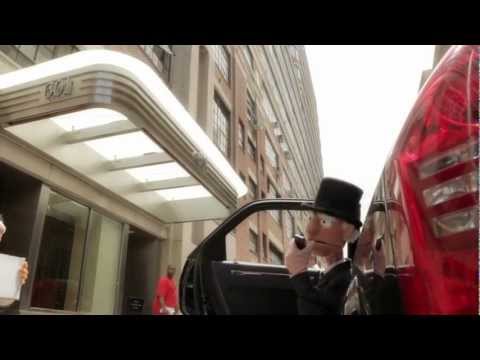 Like the group's previous two albums, this one was recorded quickly at Daptone's studio in Bushwick, Brooklyn, with the band clearly playing together more than not. Daptone owner Gabe Roth (aka Bosco Mann), who played guitar in the original Antibalas lineup, served as producer and engineer. The sound is an evolution from earlier efforts, demonstrating the ever-improving sophistication and quality of Roth's analog-centric studio and production techniques. It's not easy to capture the excitement of this large ensemble at full-tilt, and yet still maintain enough clarity to enable listeners to hear all the layers of the complex instrumental texture, but Roth succeeded well.
This is a good album for frequent rotation during your late summer festivities. It's upbeat, exciting, and different from the usual iPod fare. Good stuff!
Reviewed by Tom Fine