Title: Life As A Ballad
Artist:  Abiah
Label: Madoh Music
Formats: CD, MP3
Release date: August 28, 2012
A native of Rochester, New York, classically trained singer Jeremiah Abiah studied at the Eastman School of Music under Patricia Alexander (Renee Fleming's mother), followed by opera studies at The New England Conservatory. Professionally, however, he appears to be taking another route altogether.  After gigs as a backing vocalist for George Michael and more recently, Yolanda Adams, followed by a successful career as a vocal coach, Abiah is striking out on his own as a jazz and R&B balladeer.  His sophomore release, Life as a Ballad, includes nine self-penned songs, with his cousin Robert Glasper providing piano accompaniment, along with guitarists Marvin Sewell, David Rosenthal, and John Shannon; Ulysses Owens, Jr. and Chris Eddleton on drums; with Keith Witty on bass.
Following is the official album trailer: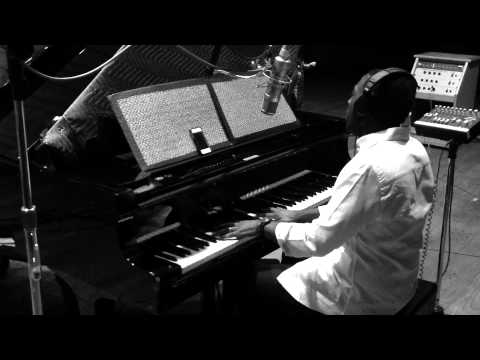 Abiah takes every opportunity to showcase his extensive vocal range on songs such as "September," as well as on the title track, which is one of the more polished ballads on the album. On "Doves" he uses Prince's "When Doves Cry" as the basis for the lyrics, but presents his own smooth jazz oriented version. Overall, this is a satisfying introduction to Abiah's vocal and songwriting skills, though it feels a bit more like a demo tape to be shopped around than a more fully realized project.
Reviewed by Brenda Nelson-Strauss