December 1st, 2012
Lee "Scratch" Perry has been quite busy for a Septuagenarian artist. End Records has released a collaboration between Perry and ambient house institution the Orb, The Orbserver in the Star House, Trojan Records has released a two-CD set of 1970s-era extended dub mixes from Perry's legendary Black Ark studio, Disco Devil: the Jamaican Discomixes, and Pressure Sounds has a new release of obscure Perry cuts, The Sound Doctor. All are worth a listen.
Title: The Orbserver In The Star House (Feat. Lee Scratch Perry)
Label: End Records
Formats: CD, LP, MP3
Release date:  August 28, 2012
The Orb maintains a fluid membership—this time out it's comprised of mainstay Alex Paterson and frequent contributor Thomas Fehlmann. Having already collaborated with Pink Floyd alum David Gilmour and Rickie Lee Jones, Paterson and crew are used to creatively sharing their soundscapes. Jones's sampled vocal propelled the Orb's best known song to date, "Little Fluffy Clouds" (from the album The Orb's Adventures Beyond the Ultraworld); on The Orbserver in the Star House, Scratch voices a modified update, "Golden Clouds," in which he describes the Jamaican skies in similar terms to Jones's disquisition on the Arizona skies she remembered from her childhood there. Perry is in wonderful voice, playful and engaged, as he is on most of the album. Following is the video of "Golden Clouds" (also the name of the house in Jamaica where Ian Fleming wrote many of the James Bond novels):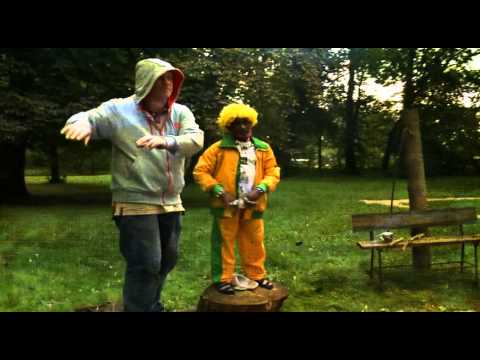 "Soulman," also released as a single, is a moody dub workout with tasty rhythmic touches and an insistent beat. It may be based on Perry's version of "Soul Man" (from his 1974 album Double Seven), which was a recasting of the Isaac Hayes/David Porter song popularized by Sam and Dave, but any similarity here to that original is tenuous. It opens with some elemental philosophizing by Perry before sailing away on a bass groove. Perry and the Orb also present an updating of the Junior Murvin hit (co-written, produced, etc. by Perry) "Police & Thieves," that benefits from an imaginative mix that lends it a wistful tone that still retains a good deal of the original's 1970s punky reggae feel. The song also features an extended toast by Perry, ruminating on street politics and a new generation dealing with "police and soldier in the street … killing the children one by one."
Composer credits for the rest of the set go to Paterson, Fehlmann, and Perry, and the compositions share familiar attributes: booming bass, on- and off-beat percussion tracks layered over the mix, inventive found sound samples, and spotless production. "Ball of Fire," it should be noted, has absolutely no connection to Jerry Lee Lewis, but features Scratch scatting over bubbling electronica. "Man in the Moon" is another Perry-as-resident in outer space rap about things celestial, eschatological, and musical. "Ashes" has a striking, minimalist feel, its brief duration dominated by an otherworldly rap from Perry over a collection of exotic percussion lines. And "Congo" is a more amplified skank of a similar nature.
Perry has engaged in interesting collaborations throughout his career, releasing music made with Jamaican and British producers like Niney the Observer (George Boswell), King Tubby (Osbourne Ruddock), Mad Professor (Neil Fraser), and Adrian Sherwood at various times over the years. More recently he has collaborated with Moby, Ari Up, George Clinton, Keith Richards, and the Vienna-based dub act, Dubblestandart. Not all reggae fans, nor even all Perry aficionados like Perry's later day collaborations, and this set is no exception, though this particular collaboration seems more developed than some previous ones. The interaction between Perry and the Orb seems to be fairly symbiotic, with the vocals not only making linear sense, but sounding as if they belong with the music they accompany. Individual listeners' mileage, as they say, may vary.
The set list: Ball of Fire; H.O.O.; Man in the Moon; Soulman; Golden Clouds; Hold Me Upsetter; Go Down Evil; Thirsty; Police & Thieves; Ashes; Congo.
————————————————————————————————————–
Title: Disco Devil: Jamaican Discomixes
Label:  Trojan
Format: 2-CD set
Release date:  October 2, 2012
This is another reissue from Trojan Records, and it contains many gems from Perry's heaviest dub period, a style he could explore much more fully in his homemade studio, the Black Ark. "Discomix" does not necessarily refer to Studio 54 style relics of the 1970s. In the Jamaican sense, they were extended 45 rpm mixes issued on 12" vinyl, which "vastly improved the dynamic bass and treble ranges" available for producers like Perry to work with. "Sound quality had always been of vital importance to Jamaican sound system operators where the bass was supposed to be felt in your chest rather than merely heard." Scratch and his bass players like Boris Gardiner, did their best to deliver that sensation, and in the process created a sort of psychedelic reggae that fit the times well.
The set list includes some of Perry's finest efforts: "City Too Hot" describes the deteriorating situation in Jamaica in the late '70s as the island was beset by warring political factions, especially in Kingston. "Roots Train" and "Rasta Train" are entirely danceable and both feature notable toasting (i.e., raps) by Dillinger and Doctor Alimantado.  "Open the Gate," Watty Burnett's song about repatriation, has ethereal effects throughout and may contain the most crash cymbal strikes of any single recording by anyone. And the title track is Perry's notorious reworking of Max Romeo's "Chase the Devil" (a.k.a "I Chase the Devil"). The entire cut is drenched in dub effects and saturated with layers of percussion and echo. The version of Devon Irons' "Vampire" included here is probably the longest, most relentlessly dubbed version of this frequently-recorded song.  Ethereal horns flow through the mix and Perry stops and starts instrumental parts, once again playing his mixing board as if it were a musical instrument as Irons sings about collaborating with the Biblical prophet Obediah in capturing and burning the vampires that beset the righteous Rastas in Babylon. As Doctor Alimantado observes near the end of his rap, "You've got to be clean / To rally 'round the red, gold, and green." A truly majestic cut.
Still, there is a downside to this package. While many of these songs aren't available elsewhere in precisely these versions, Trojan has issued many of them on previous Perry collections like Open the Gate and Arkology. By and large the versions presented here are the longest, most complete versions, but there are further Scratch rarities out there that Trojan might consider for future releases. However, issuing important songs in multiple packages is just another characteristic of the reggae biz.
The set list:
Disc 1: Norman / Max Romeo & the Upsetters; Bad Weed / Junior Murvin; I Forgot to Be Your Lover (a.k.a. To Be a Lover) / George Faith; Know Love / Twin Roots; Rainy Night in Portland / Watty Burnett; Disco Devil / Lee Perry & the Full Experience; City Too Hot / Lee Perry; Words / Sangie Davis & Lee Perry; Roots Train / Junior Murvin & Dillinger.
Disc 2: Open the Gate / Watty Burnett; Neckodeemus / the Congos; Rasta Train / Raphael Green & Doctor Alimantado; (Ketch) Vampire / Devon Irons & Doctor Alimantado; History (of Civilization) / Carlton Jackson; Sons of Slaves / Junior Delgado; Party Time / the Heptones; Free Up the Prisoners / Lee Perry; Garden of Life / Leroy Sibbles.
————————————————————————————————————–
Title: The Sound Doctor : Lee Perry and the Sufferers' Black Ark Singles and Dub Plates, 1972-1978
Label: Pressure Sounds
Formats: CD, LP, MP3
Release date: November 13, 2012
Pressure Sounds has issued another collection of truly rare Perry cuts, most of which have only appeared on vinyl—and in Jamaica for the most part—before now. Like previous Perry packages Sound System Scratch and The Return of Sound System Scratch, the sound of these early recordings has been greatly improved by modern technology, but still, in this case, there are a few places where unpleasant noises not intended by the tricky producer intrude. But all in all, this is a highly listenable set with some intriguing stuff, though probably best-suited for intense Perry fans.
The set list:
Oppression / Delroy Butler; Army of Love / Junior Byles (previously unreleased); Wam-Pam-Pa-Do / Dillinger; Sound Doctor / Bobby Floyd; Doctor Skank / Young Dellinger; Horny Train / The Upsetters (exclusive dub plate mix); Do Good / Al Maytone; Different Experience / Brother Roy; Smiling Faces / Tinga Stewart; Smiling version / Hux Brown Group; Be Prepared / Keith Poppin; 006 / U Roy; Key Card / Lee & Jimmy; Domino Game / The Upsetters; Message to the Nation / Tony Fearon; Dub Message / The Upsetters; Water Your Garden / The Flames; Standing on the Hill / Chenley Duffus; Start Over / The Gatherers; Its Impossible / The Ethiopians; Grandfather Land / Jah T; King of Kings / Pat Francis; King of Kings Version / Upsetters; To Hell and Back / Count Stocky & The Upsetters.
Reviewed by Mike Tribby
Review Genre(s): Reggae