April 4th, 2011
Title: 21
Artist: Adele
Label: XL Recordings/Columbia
Release Date: February 22nd, 2011
-
-
The music world is abuzz on the wake of Adele's sophomore album 21. The UK soul singer picks up where 19 concluded, recording the entire project during her 21st year. The album bases its heart & soul in Adele's own relationships and experiences with love. She's composed an awesomely complete blue-eyed soul album with her signature ballads and new, swinging up-tempo sound. Whether the calming sounds of a sole piano, or the rush of church-like claps and a organ, her vocals are strong, emotive & convey a tale of love found, fought for, and sadly loss.
If you didn't know by now, 21 is receiving rave reviews for its opening song and the first single, "Rolling In The Deep." Adele rocks out to a disco-church infused tremor, echoing hurt and revenge toward failed love. In disbelief she emotes how "we could have had it all." This new upbeat frontier is continued in the equally enjoyable "Rumour Has It." Amidst frantic claps and Motown-esque ad-libs, she teases and tortures her lover with a rousing game of who's zooming who. Both earn massive replay points.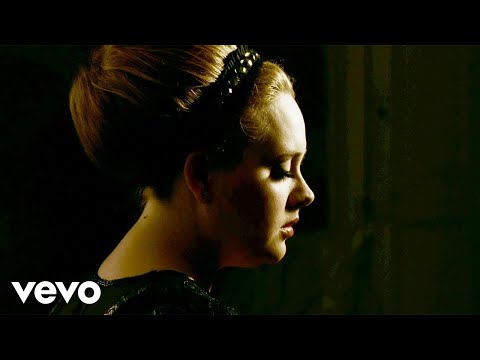 Adele resumes her usual territory of excellently-written love songs: "Turning Tables" hurts with the truth of lies in love's clothing, while "Don't You Remember" longs for a renewed love affair in a unique country presentation. She's determined to save love on "He Won't Go," confessing "I'm willing to take the risk." And on the rock-steady groove "I'll Be Waiting," which sounds like a Dave Matthews Band hit from the '90s, she effortlessly twists her own peculiar sexiness in her surrendering to a lover.
She closes the album with "Someone Like You." Similar to a letter you send an old lover who's prospered years later, she wishes "nothing but the best" for his new life and wife. Words reassure her conscious but listeners know there's a hint of "what if" in the song's long goodbye.
A definite buy, 21 is an incredible album from the two-time Grammy winner. Hopefully it will earn her more.
Reviewed by Lorin Williams
Review Genre(s): Rhythm & Blues, Soul, Funk