Welcome to the August 2013 issue of Black Grooves, sponsored by the Archives of African American Music and Culture.
As a tie-in to the upcoming Afropunk Fest, we're devoting the bulk of this issue to the many facets of rock music performed by Black artists. We began exploring related socio-political issues in 2009 as part of our conference "Reclaiming the Right to Rock: Black Experiences in Rock Music." The following video features interview clips with conference participants, including James Spooner, whose Afro-Punk film spawned a movement: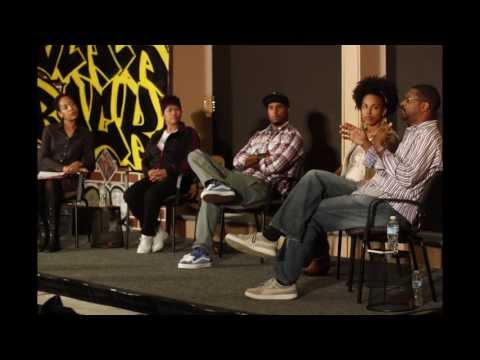 First we're featuring new albums by Women Who Rock (and rock bands fronted by female singers) including Black Traffic by Skunk Anansie, Behold, A Pale Horse by Ebony Bones, She by Alice Smith, I Love My Tribe by The Honorable South, Crawl by Jenn Cristy, Earth Hero by Kamara Thomas & the Ghost Gamblers, and The Endangered's self-titled debut.
Next up are Recent Afropunk and Rock Releases including Pinnick Gales Pridgen from the power trio Dug Pinnick, Eric Gales, and Thomas Pridgen, followed by Dug Pinnick's solo effort Naked, Blood Sugar X's The Dead Dumb Happy Life, Vols. 1 & 2, the Mother's Finest DVD Live at Rockpalast 1978 & 2003, Danko Jones' Rock and Roll is Black and Blue, Light Asylum's self-titled debut, and P.O.D.'s Murdered Love.
We're also featuring new projects from veteran musicians including Sound the Alarm by Booker T. Jones, Border-Free by Chucho Valdes & The Afro-Cuban Messengers, Vocal Sides by the recently departed jazz singer Carline Ray, and Rhythm Blues by Buddy Guy.  From the Delmark label there's Blues In My Soul by Lurrie Bell, Live at A Space by the Roscoe Mitchell Quartet, Stop Lyin' by Tail Dragger, and Sunny Road by Arthur "Big Boy" Crudup.
R&B and hip hop releases include A Sunshine State of Mind by The Soul of John Black, Doubleback by Joe, Yessir Whatever by Quasimoto, and Lower by Indianapolis artist Rusty Redenbacher.
Closing out this issue is our summary of July releases of note.
View review August 1st, 2013