Title: The Book of David
Artist: DJ Quik
Label: Mad Science
Formats: CD, LP, MP3
Release date: April 19th, 2011
The Book of David is the 8th and most recent studio release of veteran MC DJ Quik. Drawing from many influences throughout the 1980s, 1990s and beyond, Quik focuses heavily on instrumentation, implementing bass lines reminiscent of the P-Funk style.
DJ Quik will undoubtedly have you on your feet and dancing to his catchy funk track "Do Today," featuring Jon B. and BlaKKazz K.K.  The lyrics are cleverly coupled with the '80's sounding funky bass line. A point of emphasis with Quik's new album was avoiding reproducing just another plain rap album. Quik made this point through "Do Today," which gives the listener the throwback sounds of the '80s but with a futuristic and funky twist.
Moving back to his gangsta rap roots on the very next track, DJ Quik disses his sister over a hard beat in "Ghetto Rendezvous."  In a succinctly delivered line Quik opens up by spitting "You probably mad cuz you can't eat off me no mo."  With this quick shot, he sets the tone for the rest of the song, calling out his sister for wronging him in the past.
Towards the end of the album Quik has no trouble slowing it down and paying homage to the R&B sounds of the late '80s and early '90s in "Time Stands Still." This slow jam features Dwele singing a smooth chorus with Quik spitting over the slow beat. The rhymes are delivered smoothly, perfectly complimenting the instrumentation.
In the following video, Quik describes the process and art behind the production of The Book of David: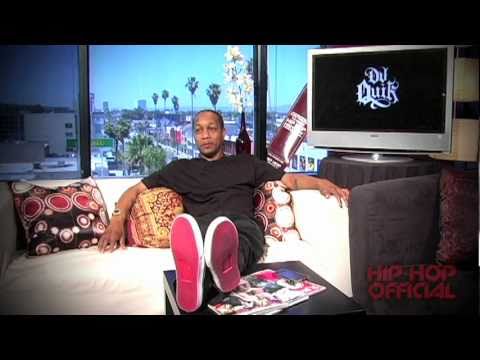 Overall, DJ Quik has outdone himself on this masterpiece, demonstrating his superb ability to master a diverse set of genres and ranges of sounds and undoubtedly accomplishing his goal of not producing just another plain rap album. The instrumentation of each track coupled with the perfect delivery of lyrics makes The Book of David an album for the ages.
Reviewed by Brandon Chaffee
View review June 1st, 2012