Title: What's Up? It's Me
Artist: Rod Clemmons
Label: Verdict Records
Format: CD, MP3
Release Date: September 22, 2011
Rod Clemmons has deep roots in Bloomington, Indiana. Although born in Pine Bluff, Arkansas, Clemmons attended IU's Jacobs School of Music, majoring in classical piano performance. His musical ability allowed him to work with famous classical performers and composers such as Robert Shaw, Leonard Bernstein, and of course jazz legend David Baker. However, after discovering pop and R&B at IU, Clemmons shifted his focus to more contemporary music and caught the attention of Isaiah Sanders, who at the time was directing the IU Soul Revue.  Clemmons later moved to New York where he worked as a keyboard player and producer. After learning the ropes of studio production he created his own label, Verdict Records, with the first release being Clemmon's own CD What's Up? It's Me.
What's Up? is filled with an array of deeply personal content. Romance, breakup and everything in-between is covered in this album, and Clemmons' musical ability truly shines. There are ample demonstrations of his background in classical piano; however, the essence of funk, soul, R&B and pop all factor into the album's sound, creating something truly unique.
Following is a live performance of "I Love My Music":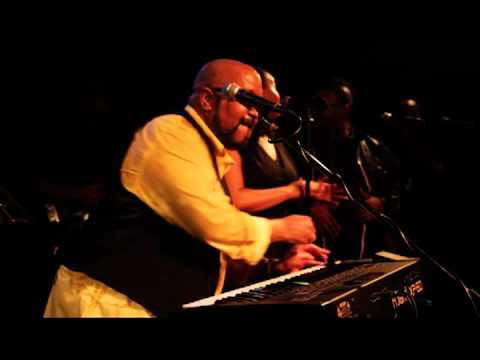 Clemmons, who was born blind, will soon embark on a multi-city tour to raise funds for the SEVA Foundation, an organization dedicated to the effort to eradicate blindness in the world. To get more information about Rod Clemmons and follow his tour schedule, go to his website,  Facebook page, or Twitter feed.
Reviewed by Ian Hallagan
View review May 1st, 2012