Title:   The Chitlin' Circuit and the Road to Rock 'n' Roll
Author: Preston Lauterbach
Publisher:  W. W. Norton & Company
Formats: Hardcover book (352 pg.); Kindle ed.
Release date:  July 18, 2011
-
The network of black clubs and juke joints in the American South and Midwest known as the "chitlin' circuit" has been referenced countless times in music and literature.  André Benjamin's movie Idlewild presents a fictionalized version of a juke joint, as does John Sayles' more recent film Honeydripper. Everyone from T-Bone Walker to Little Richard, James Brown, and Jimi Hendrix traveled the circuit back in the day. And while anyone with a fair to middling knowledge of black music is familiar with the term, I doubt that many have a full understanding of how it came to exist, or are aware of the central characters in the storyline. Enter Preston Lauterbach.
While writing an article on Bobby Rush, Lauterbach encountered the modern version of the chitlin' circuit in the Deep South, which he describes as a "thriving subculture" featuring all-night blues shows that "resemble a cross between a professional wrestling event and the pimp-of-the-year contest from I'm Gonna Get You Sucka."  Inspired to learn more, a tip from his editor at Living Blues magazine led to 86-year-old Sax Kari, who claimed to have "worked for the man who invented the chitlin' circuit." What journalist could resist? Lauterbach's journey was officially launched. As he dug through the past, he discovered that the circuit was not "an unpleasant place, located in our nation's bowels" as the name might suggest, but an "industry of intricate, far-reaching design" run by "people of vision" which he set out to document.
Lauterbach chose to focus on the circuit's formative period from the 1930s to the mid-1950s, tracing the live music scene throughout the vibrant black sections of cities (frequently referred to as "the stroll") stretching from Indianapolis to Memphis, and from Houston to New Orleans and Macon, Georgia. Beginning with swing and "territory" bands, the book culminates with the rockin' R&B that gave birth to rock 'n' roll―featuring performers such as Louis Jordan, Wynonie Harris, Roy Brown, Lucky Millinder, Charles Brown, Amos Milburn and Clarence "Gatemouth" Brown.
What do I like best about the book? Indianapolis is actually central to the story (as the "Crossroads of America" the city is all too often just a rest stop on the road to Chicago). The chitlin' circuit was jump started in large part by Denver D. Ferguson and his brother Sea Ferguson, who moved to Indy from Kentucky in 1931.  They began to buy up properties along Indiana Avenue, opened the Cotton Club, and gradually transformed the neighborhood into the city's principal black entertainment district. Thus began their careers as concert promoters (with a lucrative sideline as racketeers). The rise and fall of the Ferguson brothers is a major part of the story, woven throughout the book. Along with characters such as Houston promoter Don Robey and Chicago Defender journalist and band leader Walter Barnes, they facilitated the rapid expansion of black nightclubs, secured talent, and helped to establish the network of clubs and hotels that supported black touring bands in an era of segregation.  Gradually, the bands diminished in size to combos, vocalists were pushed into the limelight, and black music began to rock.
Lauterbach's engaging and witty writing style makes for an enjoyable read.  The book is based on in-depth historical research, as well as first hand interviews with key figures (documented in extensive footnotes). He also utilized archival resources, including interviews by Portia K. Maultsby at the Archives of African American Music and Culture (where I had an opportunity to meet him in person). Overall, the book will appeal to a very broad cross section of music fans and historians, and will be a useful supplement for classes in the history of rock 'n' roll, jazz, black popular music, and Southern culture.
Unfortunately, during the period of urban renewal, many of these neighborhoods and nightclubs were completely destroyed.  Following is a brief clip about efforts in Texas to preserve some of the remaining historic chitlin' circuit clubs: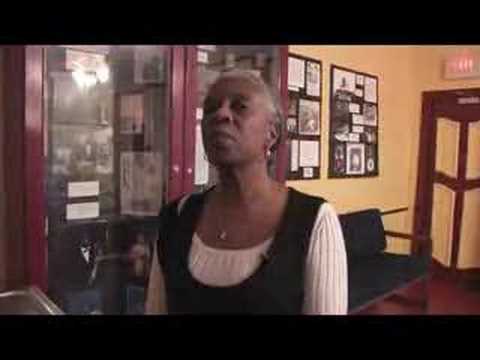 And the following video offers a peek inside the historic Poor Monkey Lounge located in the tiny Mississippi Delta hamlet of Merigold: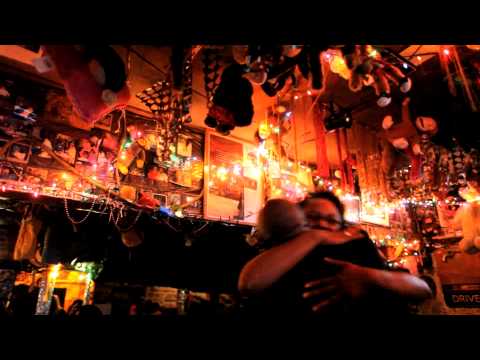 By the way, for his next book Lauterbach returns to his hometown of Memphis to chronicle the hustlers' history of Beale Street, scheduled for release in 2013 by W.W. Norton.
Reviewed by Brenda Nelson-Strauss
View review September 1st, 2011