Title:  Soul Seekers II
Artist:  Soul Seekers
Formats: CD, MP3
Catalog No: MBK 321 00
Release Date: November 16, 2010
-
Indeed it has been a very long wait―five years, in fact, since these eight talented men came together as a group to produce their first soul inspiring album. The Soul Seekers is made up of acclaimed songwriters, producers, musicians and composers, and they have really put this expertise into play in their new release, Soul Seekers II. The album continues to follow the path the group proclaims is "the new paradigm in modern-day quartet music." The result, drawing from traditional roots of southern gospel, is rhythmically adventurous with multiple changes of tempo, beautifully sustained notes, interval leaps and sweet crooning harmonies of love and passion.
Every individual needs some sort of uplifting and encouraging words in a lifetime, and I believe the Souls Seekers have said it all in this album. The stand out track is "Its All God," which opens with streams of voices that merge together into a pool of harmonized sounds, interspersed with Pastor Marvin Winan's words of inspiration and light contrapuntal strokes from the organ. It is indeed a must hear song: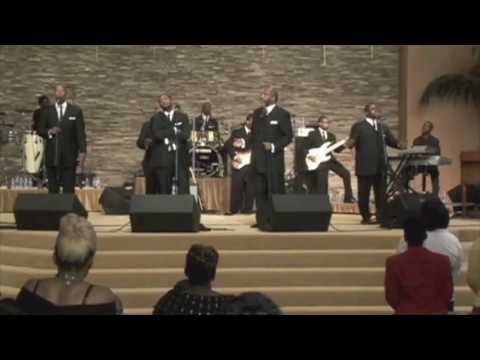 The tracks that follow—"Hang On," "Trust Me," and "Take Your Burdens"— will keep your feet stamping with their rhythmic power. As one might expect, the overall sound quality and production is extremely good.
The down trodden, the challenged, and everyone seeking an inspirational message―these are the reasons for which Soul Seekers II was created. The group deserves compliments for making the album an exciting one worthy of listening again and again. The album title  tells it all. Indeed it was worth the wait.
Reviewed by Nana Amoah
View review February 2nd, 2011