Title: Still Bill
Artist: Bill Withers
Formats: DVD, downloads (various packages available)
Publisher: Late Night and Weekends
Release date: 2010
-
One thing that Still Bill asserts is the down-to-earth humanity of its subject, Bill Withers, known for his impressive string of hits during the 1970s including "Ain't No Sunshine," "Lean On Me," "Use Me," and "Grandma's Hands." Directed and produced by Damani Baker and Alex Vlack (co-founder of Late Night and Weekends), this documentary offers a candid, intimate look at Withers' music, career, family, and life since his abrupt departure from recording and performing in the mid-1980s.
Still Bill follows Withers as he returns to his hometown of Slab Fork, West Virginia, and meets up with old friends who still reside in the area. The film then segues to his life in the Navy during his 20s and goes on to chronicle his music career. Viewers are also treated to an intimate look into Withers' family through interviews with his wife and two children, who reflect on their life with Withers as a husband and father. Interspersed with Withers' own narrative of his life, both preceding and during his musical career, are interviews with artists who have been influenced by his music.
Following is the official trailer (courtesy of Late Night & Weekends):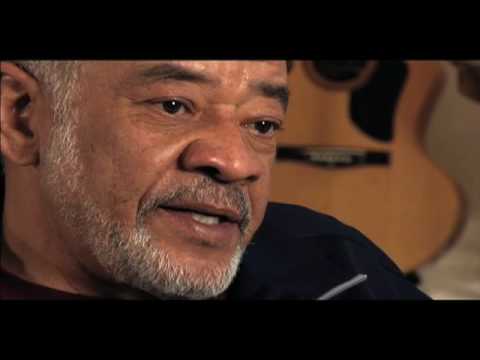 Bill Withers is often overlooked when discussions of great soul singers arise. This is largely due to the fact that even during the peak of his career, his musical approach was different from most of his contemporaries. That is, he chose to work and create on his own terms.  Withers, however, seems very content with his life away from the spotlight and largely ignores his lack of "popular" recognition.
The frank and honest nature of Bill Withers shines throughout the documentary, which presents a man who is proud of his legacy in music but above all is content with his life as a whole. One can only hope that this film might spark the release of new material from Withers. Scenes with other musicians in his home studio certainly allude to the idea, but only time will tell if it actually happens.
Filled with guests such as Cornel West, Tavis Smiley, Corey Glover (of Living Colour), and Angelique Kidjo, among others, this well-done documentary is worthwhile viewing for those who already know and love Withers' work as well as those looking for an introduction to one of the most underappreciated singer/songwriters of the last fifty years.
Reviewed by Levon Williams
View review October 1st, 2010